Fritz's upcoming trip to Lance's home state had me remembering a few mtn bike events that I recently heard about . . .
The BURN 24 Hour Challenge is the Southeast's Premiere 24 Hour Mountain Bike Solo & Team Relay Race featuring an amazing trail system, electronic timing, kid's races, great prizes, the infamous Alien Abduction, and free BURN Energy Drinks throughout the event. This is your source for race details, registration options & race rules. While you are here please add your name to the mailing list. We hope you can join us in at Dark Mountain Trails in Wilkesboro, NC on May 24th & 25th, 2008.



. . . and . . .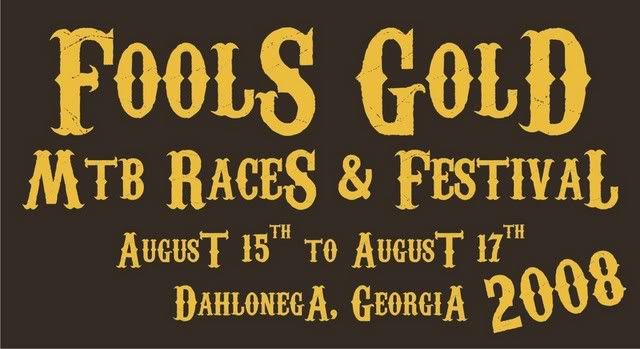 The Fool's Gold 100 is Georgia's first and only 100 mile mountain bike race, brought to you by the race director of the largest and most fun 24 hour mountain bike race in the Southeast, the BURN 24 Hour Challenge! Fool's Gold 100 will be the 6th race of the 2008 National Ultra Endurance Mountain Bike Race Series. Expect lots of singletrack with a few gravel road grunts. Be prepared to ride hard..and drink a few brews. We promise, you won't be disappointed! With the low entry fee, great schwag, all of the essential amenities (i.e. food, lodging, beer) ALL WEEKEND!, and cash payout for the Open Men/Womens class in the 100 miler, we think this one will be on your race calendar for good!
If you check out
Eddie O's blog
from time to time I'm sure you'll find some more info too.
Cheers.